ENGINE CARBON & DPF CLEANING



S. J & B Pritchard Vehicle Repairs, Endmoor, Kendal, Cumbria are authorised agents for Carbon Clean UK.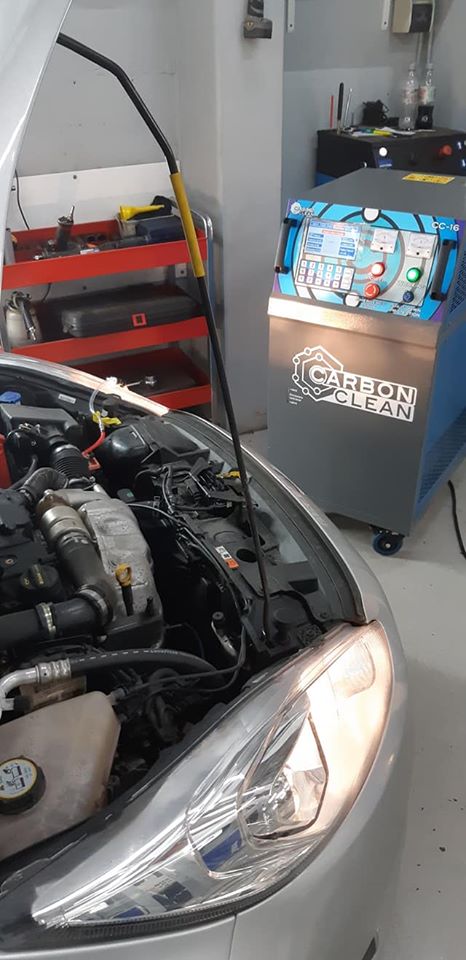 Specialist dpf (Diesel Particulate Filter) cleaning and diagnostics, we offer an on car cleaning service to clear out soot build up and we also now offer an off car cleaning service to clear out soot and ash build up ,for our own customers and also offer this service to other garages.
Carbon Cleaning
Carbon builds up layer upon layer when fuel combusts in the engine cylinders. This affects the smooth running of the engine and causes many other issues.
Why is carbon harmful to my engine?
Allowing carbon to build-up over time will cause:
Sluggishness
Lumpy idle
Smoking from the exhaust
Emission levels too high (failed MOT)
Sticking EGR valves and turbos
DPF warning light illuminated
Declining MPG
How it Works
The Engine Carbon Clean system works by using tap water to create hydrogen and oxygen which pass through the air intake of an engine and out through the exhaust system as a gas, helping to remove the excess carbon that leads to poor running issues.
It's a simple and safe process and requires no dismantling of engine parts or the use of harmful chemical products.
DPF Blockage & Regeneration
Uusally around every 300 miles or so the DPF will regenerate by super-heating the filter to burn off the contaminated particles that collect there as soot and ash. Most of the soot is then expelled through the exhaust as finer particles of harmless ash. However, it has been found that the regeneration process leaves residual ash behind in the filter. Each time a regeneration occurs more particles will build up in the filter.
Over time carbon will block the DPF and cause several issues with your engine.